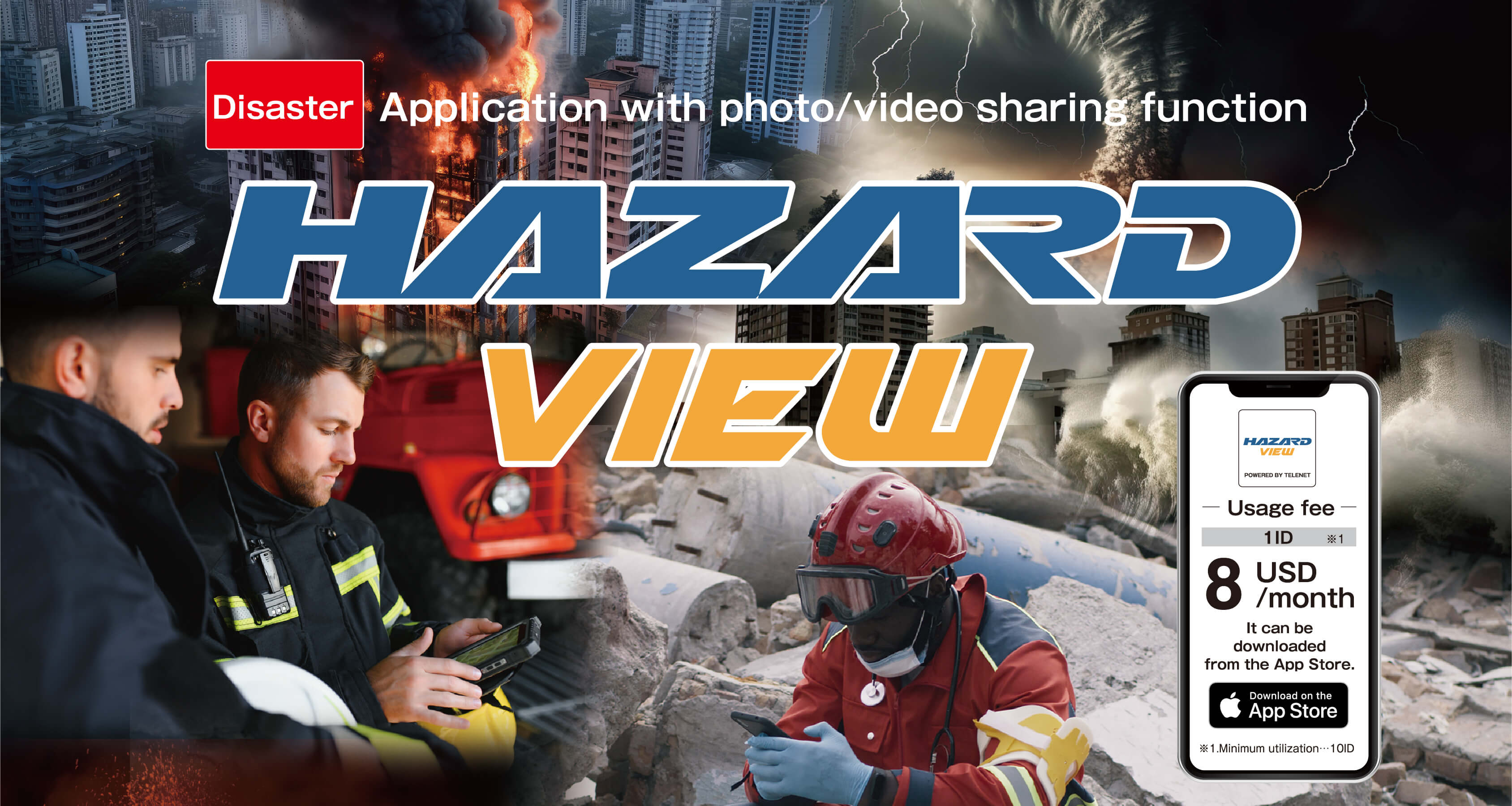 Disaster application with photo/video sharing function
"HAZARD VIEW"
Simultaneous reporting and sharing by posting photos taken from the disaster site.
Real-time sharing with all registered terminals at the same time as posting.
Location and photographer information is blotted to the Map app.
Can be installed on existing mobile devices! Achieving overwhelmingly low costs!!
Usage fee 1ID*1 8 USD / month.

*1:Minimum utilization … 10ID

It can be downloaded from the App Store.
Useful points
Automated image aggregation

"Visualization" of the disaster site in real time.
Information is "automatically sorted" in chronological order

Can be extracted with urgency/shooting time / comments.

Can be extracted with urgency/shooting time / comments.

Images and videos can be saved for a long time!

Can be used as a "disaster recording tool" for disaster response perfect for "looking back".
Image of "HAZARD VIEW"
Shooting from iPhone → Simultaneous reporting/sharing → Centralized
management on the management screen.
On-site status can be grasped in real time on the administrator screen
Share in real time to members' devices.
Automatically reflects the overall situation / centrally understands the situation.
Location information, shooting time, and degree of urgency are automatically assigned.
Click to enlarge photo, Thumbnail display in chronological order.
In Japan, a country prone to earthquakes, it has been adopted by many local governments!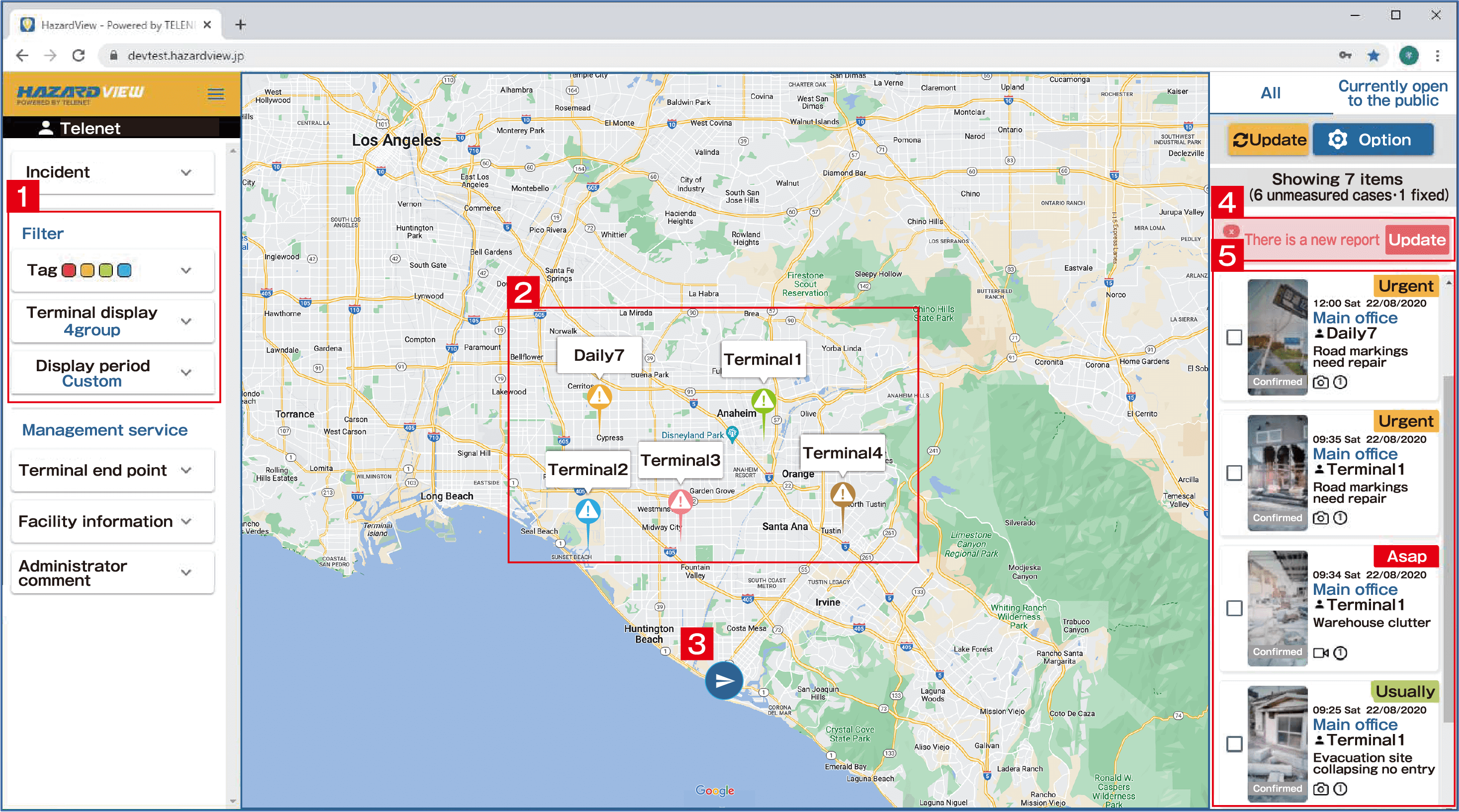 Select and filter the importance level, period, and group you want to display.
Shooting location is automatically reflected.
Mass message delivery to terminals.
New arrival display prevents oversight.
Automatically display in chronological order, click to enlarge photos, convert selected photos to PDF, print on paper.